Providence Baptist Church is a growing congregation located on Providence Road in Ooltewah, TN.
This local fellowship was established in December of 1866. Although much has changed in our 150-plus years of ministry, the essentials remain the same.
We believe the Bible is the Word of God and hold fast to the fundamentals of our Christian faith.

We seek to put the Lord Jesus Christ first in all we do, to honor Him and love others as He has loved us.

Our loyalty is with Christ alone and our commitment is to the Truth.

Our pastor preaches and teaches from the King James Version of the Bible.

We sing the timeless hymns that have moved multitudes of hearts. Mingled with these classic favorites are some of the great anthems of today, whose music and message glorify the Lord Jesus.
At Providence, we are more than a church, we are family. Visit and experience the difference. Come, worship the Lord with us!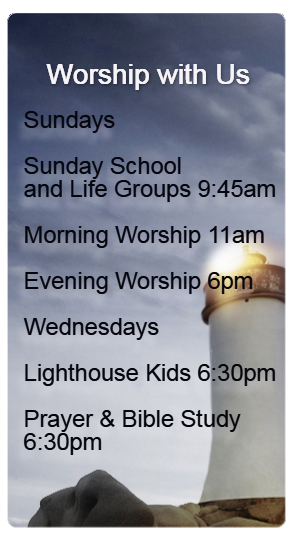 8523 Providence Road, Ooltewah, TN 37363
423-238-4363